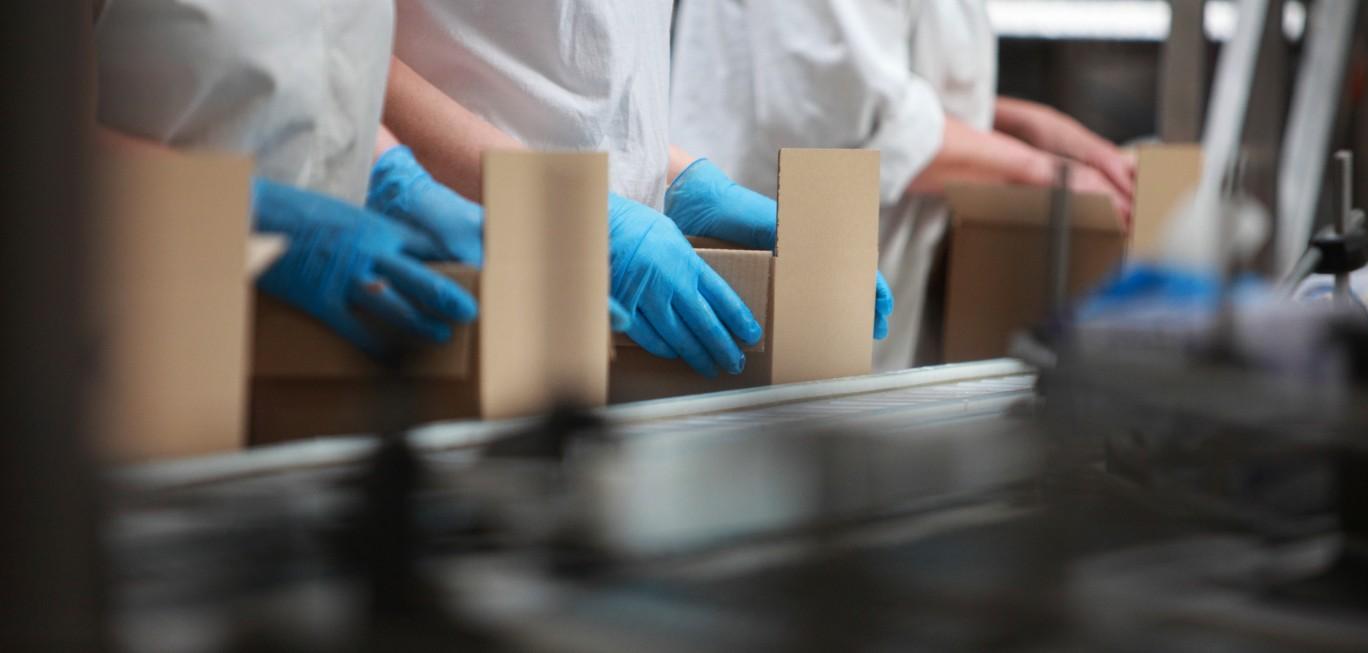 Starts from $288 USD per man day
What is a During Production Check (DUPRO)?
A During Production Check (DUPRO) is an Inspection Service performed when 26-99% of your production is completed and hasn't been packed for shipping. It is typically performed at 40-50% of the product stage.
We are able to check all components, materials, and semi-finished parts according to your specification. They are inspected to avoid any possible defects before mass production. A DUPRO becomes a safety net and keeps your production on the right track.
Why perform During Production Check (DUPRO) ?
We will help you validate products being produced and you can ensure they continue to meet quality requirements. It uncovers production problems at a rather early stage. So you can have ample time to rectify production issues such as poor product quality, delayed production schedule, and more. It works for all kinds of products and is typically ideal for Medium Risk Products (E&E) and poorly performed factories.
How a During Production Check can help with your production?
To verify if the production schedule is on track to prevent delay.
To ensure product quality and specifications are in line with your requirements during the mass production stage.
To discover defects and nonconformities and avoid them developing into critical quality issues.
When should you use During Production Check?
The During Production Check is effective when:
Your products have strict compliance requirements e.g. electrical and electronic products.
Your existing factory performs poorly constantly. 
The production quantity is large and on-time shipment is important.
How does During Production Check work?
During Production Check keeps your production on track. In a During Production Check, inspectors verify the quality of your semi-manufactured or final products according to conformity and your product specification.
After inspection, you have visibility of whether the products meet your expectation. If there're any defects, you are able to see them in the report and corrective actions can be taken to improve the production process.
Some of the standard specifications in During Production Check include product conformity, workmanship, visual, onsite functionality test, packaging, shipping mark, labels, etc.
What is the During Production Check process?
Get a consultation session with us or directly book via InSpec by BV
Choose onsite inspection or remote inspection
Submit your production specification or approved samples
Our inspectors perform onsite or remote inspection 
Inspection Report ready for you
Service Introduction List By Service Type
InSpec

By

Bureau

Veritas

INSPEC BY BV is an online booking platform to improve your product quality and reduce returns with systematic inspection and audits. You will experience a fast, easy-to-use booking flow for your product inspection services, and you can book one of our next available product specialists to be at your factory for service as quickly as the next day
Quality Inspection and Audit Services with Fast & Easy Online Booking 
Same Day Report To Help You Make Timely Decision * 
Real-time Quotation based on All-inclusive Pricing * 
Online Dashboard to Monitor Your Draft Bookings & Reports 
Performed by Bureau Veritas Team & Available Globally
* Vary depending on region and service
Why Bureau Veritas?
Bureau Veritas is a world leader in laboratory testing, inspection and certification services. Created in 1828, the Group has more than 80,000 employees located in more than 1,600 offices and laboratories around the globe.
As one of the world's leading third-party inspection companies, our inspection team all undergo rigorous technical qualification and integrity training before performing any type of inspection. We offer standard and tailor-made quality control inspection for a wide array of softline and hardline products.
Bureau Veritas helps its clients improve their performance by offering services and innovative solutions in order to ensure that their assets, products, infrastructure and processes meet standards and regulations in terms of quality, health and safety, environmental protection and social responsibility.
Global footprint and local expertise
Bureau Veritas carries out over 400,000 inspections and audits every year. We have over 1200 fully qualified inspectors across 85 countries in Asia, Africa, Europe, North and South America.
Product expertise
Your product quality inspection is conducted with BV's inspection protocols which are based on our standard practices and decades of experience from assessing millions of factories and products. All our protocols are optimized to meet today's requirements.
Ethic & independent quality control
As the world leader in testing, inspection and certification services, we put ethics and integrity at the very top of our priority list. Our Code of Ethics ensures our staff members maintain integrity, professional competence, confidentiality, professional behavior, and high ethical standards in their day-to-day business activities.