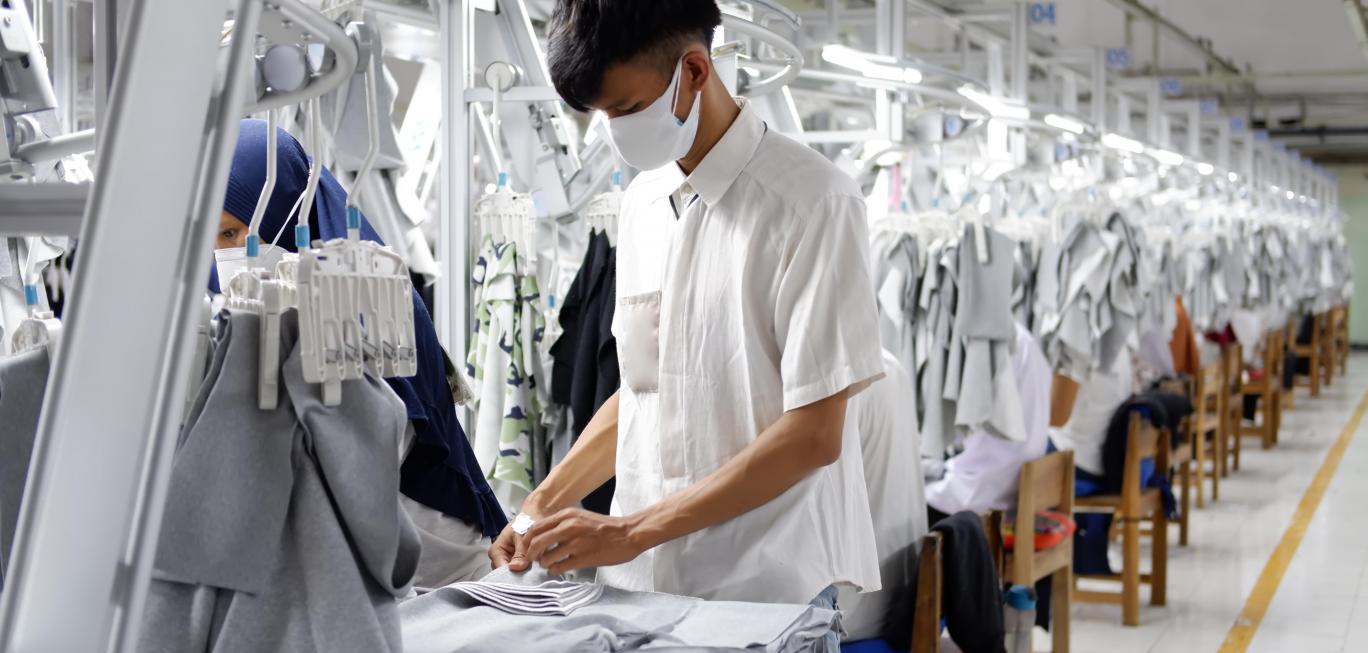 Starts from $588 USD per man day

What is SLCP – The Social & Labor Convergence Program?
The Social & Labor Convergence Program provides the tools to capture accurate data about working conditions in global supply chains. This multi-stakeholder initiative replaces the need for repetitive social audits by facilitating data sharing.
The SLCP aims to develop and implement an industry-wide Converged Assessment Framework (CAF). The CAF efficiently collects social and labor data to support stakeholders in improving working conditions in global supply chains. Compared to other compliance audits, the Framework is standard-neutral to collect factory performance data in a consistent and reliable method, thus enabling data sharing and comparison across brands and organizations.
Bureau Veritas is an SLCP-Approved Verifier Body. We have extensive experience in providing SLCP verification. We can help you measure working conditions in global supply chains.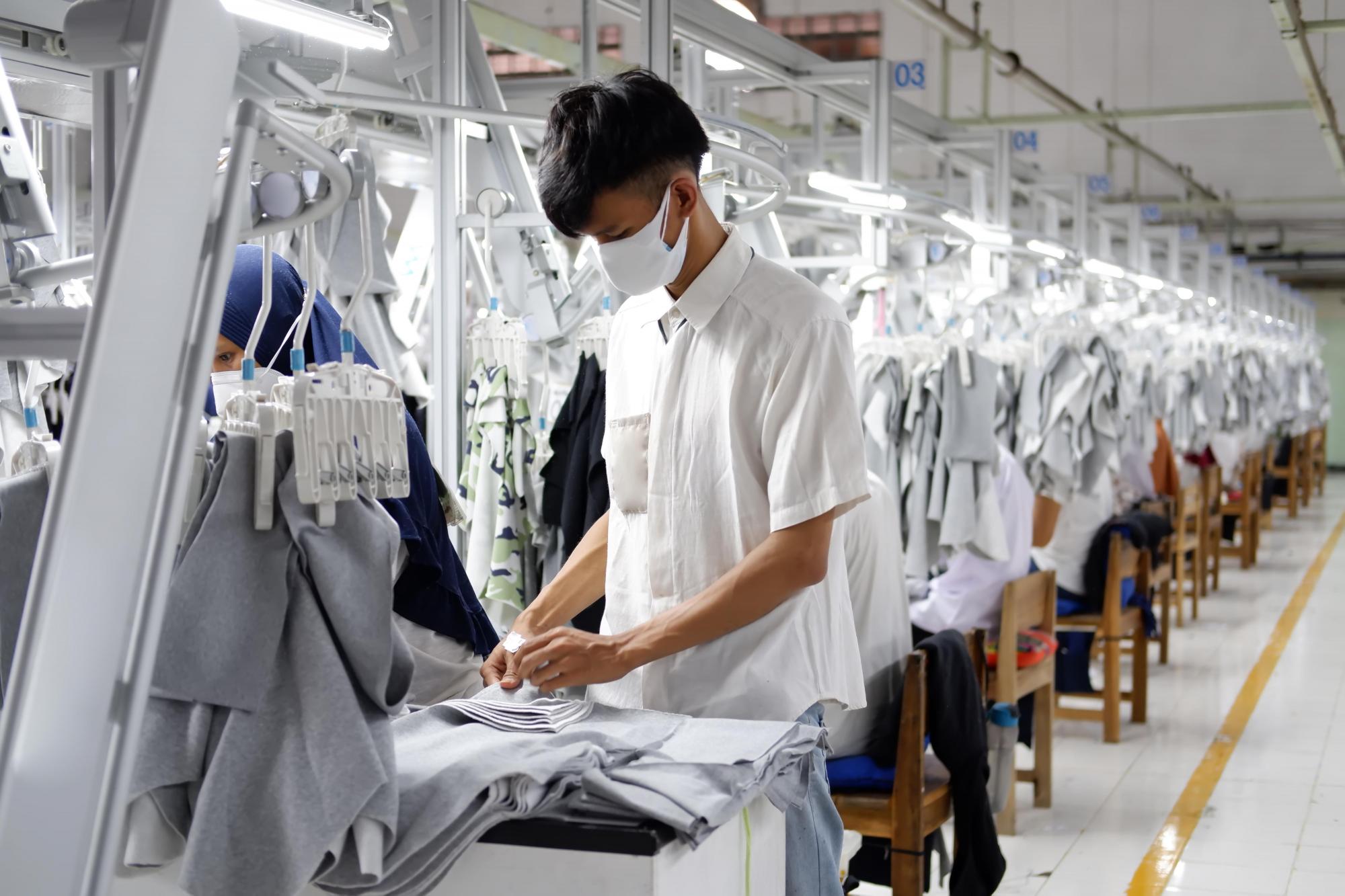 Got questions? Send us a message.
SLCP target sectors 
SLCP applies to the sectors of apparel, footwear, outdoor, home textile products, and more. 

SLCP audit process
Data Collection - Company completes self or joint assessment with an external partner using the CAF data collection tool.
Data Verification - Data is reviewed, and on-site verification is conducted by an authorized SLCP verifying body.
Data Sharing - Verified data is uploaded on Gateway to be shared with company-selected business partners and other accredited hosts.

SLCP audit rating standard and validity frequency
Verifiers confirm the accuracy of self-assessment data and correct where necessary but do not score or analyze the data. Thus, data would meet the needs of different end-users. 
Usually, the time frame of an SLCP verification is 12 months. There is no compulsory requirement about the verification validity period, it would be determined by members.  The SLCP verification is on a "rolling cycle" meaning there is no deadline, and the assessment can be completed any time throughout the year.
On the other hand, once the facility completes its self/joint assessment, the SLCP Verification must happen within 2 months.

What are the benefits of conducting an SLCP audit?
Efficiency - reduction in time and money spent on audits; reduction in audit fatigue.
Comprehensive tool - it covers all the data points/questions collected in nearly all other assessments & audit schemes
Enabling comparability - It provides common and comparable data - a first in the industry.
Muilti-stakeholder – it has been developed collaboratively by brands, manufacturers, and other stakeholders.
Credibility - High-quality verified social & labor data. 
Flexibility - brands can score the data according to their own code of conduct.
Facility ownership - Facilities own their data & control how it is shared.
Now, you can book your SLCP audit with ease on InSpec by BV
InSpec bv BV is your one-stop online platform for social audits, inspections, and factory assessments. You can schedule and book a SCLP audit in just a few clicks. Our team will be in touch with you after your booking. In general, the booking lead time is just five working days, and you will be able to get the audit report five working days after the audit is conducted. All the audits will be handled by our experienced auditor.
Why Bureau Veritas For Your Ethical Audit
Why Bureau Veritas?
Bureau Veritas is a world leader in laboratory testing, inspection and certification services. Created in 1828, the Group has more than 80,000 employees located in more than 1,600 offices and laboratories around the globe.
As one of the world's leading third-party inspection companies, our inspection team all undergo rigorous technical qualification and integrity training before performing any type of inspection. We offer standard and tailor-made quality control inspection for a wide array of softline and hardline products.
Bureau Veritas helps its clients improve their performance by offering services and innovative solutions in order to ensure that their assets, products, infrastructure and processes meet standards and regulations in terms of quality, health and safety, environmental protection and social responsibility.
Global footprint and local expertise
Bureau Veritas carries out over 400,000 inspections and audits every year. We have over 1200 fully qualified inspectors across 85 countries in Asia, Africa, Europe, North and South America.
Product expertise
Your product quality inspection is conducted with BV's inspection protocols which are based on our standard practices and decades of experience from assessing millions of factories and products. All our protocols are optimized to meet today's requirements.
Ethic & independent quality control
As the world leader in testing, inspection and certification services, we put ethics and integrity at the very top of our priority list. Our Code of Ethics ensures our staff members maintain integrity, professional competence, confidentiality, professional behavior, and high ethical standards in their day-to-day business activities.