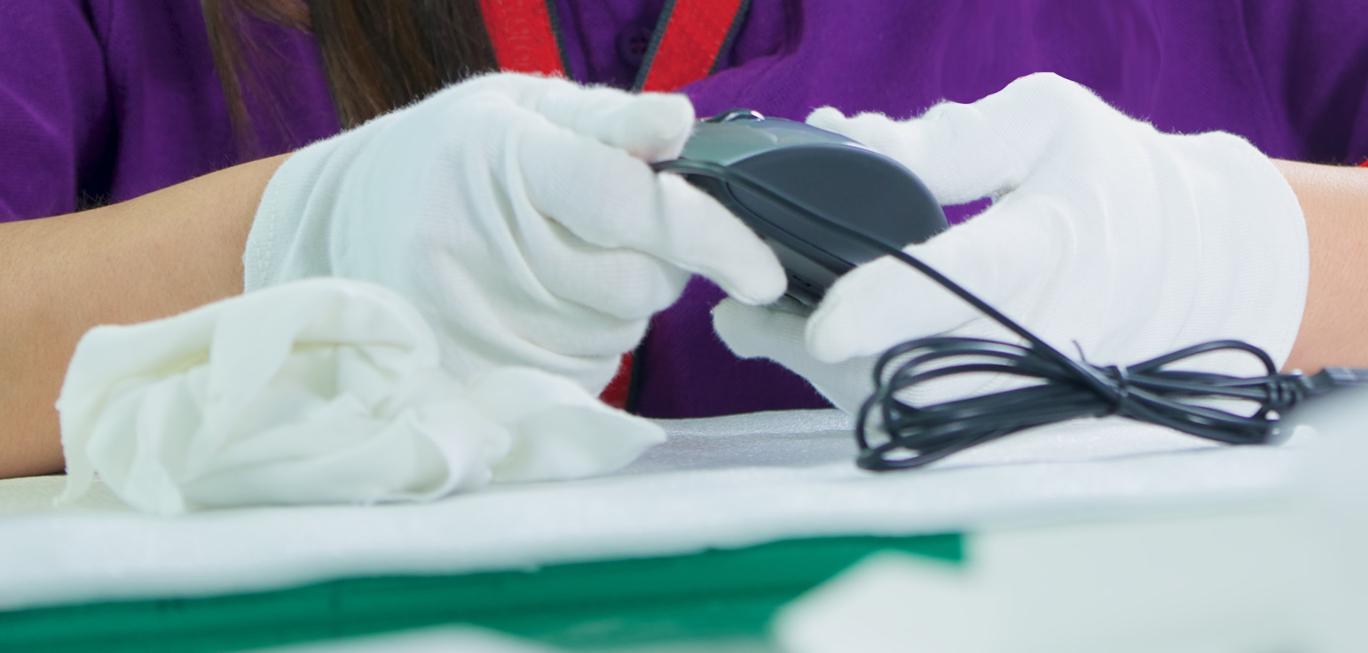 STARTS FROM $288 USD PER MAN DAY
What is a Full Inspection?
Full inspection, also known as piece-by-piece product inspection or 100% product inspection, is a unique quality control process that helps ensure each product's quality before shipping. Generally, Full Inspection focus on the workmanship and basic function of the products. Bureau Veritas can also perform an on-site test according to the customer's requirement.
By inspecting each product piece by piece, a full inspection is simply the safest way to ensure a nearly 100% qualification rate and to spot any defect in your manufactured products. It helps to ensure that all quality control requirements of the products are met.
Important notes when you book a Full Inspection on InSpec-bv.com:
you can select among our service offer PSI, DUPRO, FRI and select the AQL 100%.
The final number of Man Day will be depending on the overall quantity of products. Our Team will advise you of the number of Man Day requested upon reception of your request.
A full inspection focuses on the workmanship and cannot verify full parameters against the specification ( for example, dimension, drawing that may cover many dimensions. BV normally only check the overall size/dimension and in very limited sample size).
For more information, please feel free to contact us.
Got questions? Send us a message.
Quality Control and Full Inspection in China
China is the world's largest manufacturer and has earned a reputation as the 'world's factory'. Besides leading brands worldwide, it also becomes more popular for small and medium-sized businesses to source products directly from China.
Many small and medium-sized business owners would place a small order quality which helps them determine if their business idea is viable and profitable. That being said, for small and medium-sized businesses, it can be challenging to maintain good quality control of the manufactured products in China. In many cases, they do not have the visibility of suppliers' quality control process. 
So, what are the benefits of using a Full Inspection in China?
If you are ordering a small quality product from China to test your product idea, the cost of full Inspection is reasonable and helps you ensure the quality of every single product.
With better product quality, you can assure you can validate your product idea fairly
You can potentially increase customer satisfaction, and reduce product returns.
You have a better understanding of the capability of your supplier and whether you can work with them in the long run.
In what other scenarios, you should be considering using a Full Inspection in China?
You produce high-value products, such as jewelry, and watches. They have a lot of details and usually require attentive quality control. So, they are often inspected piece by piece according to your quality requirements.
Product safety is important to you. For example, you are selling toys and infant products. 
Top product quality is vital to your business and you do not tolerate defects.
You are not able to visit the factory. Thus, you cannot validate the factory's capability and quality control standards.
Your cost is too high if your customer returns a defective product. It can be the cost of the product or the return delivery.
As a world-leading third-party inspection company, Bureau Veritas delivers high-quality Quality Control Services in China. Including Full Inspection service and Factory Audit in China. 
With offices located in different cities in China, our professional inspection team has quick access to factory sites and performs quality inspection or Factory Audit to help business owners perform better quality control with less cost. 
You can rest assured that your products are in line with your quality control requirements. 
TIPS: if your product is required to comply with the rules and regulations in a certain market, Bureau Veritas offers product testing services for a wide array of product categories. The product testing services are designed to assist manufacturers, retailers, and importers in minimizing the risk of late shipment, liability, costly product returns, and recalls. 
What is the difference between full inspection and other product inspection services?
In simple terms, Full Inspection works by inspecting each product piece by piece by our inspector. Thus, a Full Inspection is the most thorough product inspection compared to an Initial Product Check, During Production Check, and Final Random Inspection. However, it can be more time-consuming and expensive than the others due to the volume of products to be inspected. 
If you want to make sure every piece of your product is produced according to your quality requirements, Full Inspection is a good choice.
It is often the way to ensure that high-quality products are produced and shipped. In many cases, it helps our clients avoid costly and time-consuming rework or scrapping of the entire product batch.
What is the Full Inspection process?
Get a consultation session with us or directly book via InSpec by BV
Choose onsite inspection or remote inspection
Submit your production specification or approved samples
Our inspectors inspect your product piece by piece according to the client's quality requirements. We can perform a full inspection service before packaging or after packaging.
Inspection Report ready for you after inspection is completed
Book Full Inspection fast and easy with InSpec by Bureau Veritas
InSpec by BV is the go-to digital solution for product inspection, trusted by top brands and retailers. You can easily book product inspection online for your products and get world-class support from our team to ensure your inspection program is a success.

The benefits of using InSpec by BV:
Global service coverage and customer support
Get world-class support from our on-the-ground global service team with over 1200 fully qualified specialists in over 85 countries across 5 continents.
World-leading expertise in quality control and quality assurance
Get support from our world-leading expertise and decades of experience assessing millions of products and factories for top brands and retailers worldwide.
Fast service delivery and reliability
Our inspection specialists can visit your factory the next working day in most Asian countries. You can get your inspection report on the same day of the inspection. It also allows you to cancel booking up to the day before the inspection.
Easy-to-use digital platform
Book your inspection and audit services online in just a few steps. Manage all your bookings and reports in one place.
Real-time quotation
View the inspection quotation online with no hidden cost.
Service Introduction List By Service Type
Which type of product inspection is best for me?
Your Key Challenges
Our Solutions
Bureau Veritas is a world-leading concept-to-consumer supply chain solutions partner working with organizations throughout the supply chain, With well in excess of 100 offices and laboratories spread around the world we are proud to be the quality managers for many of the world's leading brands, retailers and their supply chains.
Inspec is an online booking platform to improve your product quality and reduce returns with systematic inspection and audits, You will experience a fast, easy-to-use booking flow for your product inspection services, and you can book one of our next available product specialists to be at your factory for service as quickly as the next day.
Why Bureau Veritas?
Bureau Veritas is a world leader in laboratory testing, inspection and certification services. Created in 1828, the Group has more than 80,000 employees located in more than 1,600 offices and laboratories around the globe.
As one of the world's leading third-party inspection companies, our inspection team all undergo rigorous technical qualification and integrity training before performing any type of inspection. We offer standard and tailor-made quality control inspection for a wide array of softline and hardline products.
Bureau Veritas helps its clients improve their performance by offering services and innovative solutions in order to ensure that their assets, products, infrastructure and processes meet standards and regulations in terms of quality, health and safety, environmental protection and social responsibility.
Global footprint and local expertise
Bureau Veritas carries out over 400,000 inspections and audits every year. We have over 1200 fully qualified inspectors across 85 countries in Asia, Africa, Europe, North and South America.
Product expertise
Your product quality inspection is conducted with BV's inspection protocols which are based on our standard practices and decades of experience from assessing millions of factories and products. All our protocols are optimized to meet today's requirements.
Ethic & independent quality control
As the world leader in testing, inspection and certification services, we put ethics and integrity at the very top of our priority list. Our Code of Ethics ensures our staff members maintain integrity, professional competence, confidentiality, professional behavior, and high ethical standards in their day-to-day business activities.