1. Bold Colors
People will be choosing bold colors to make a statement in their home decor. Expect to see rich, saturated colors, such as olive green, forest green, navy and oxblood.
Painting furniture with a high gloss paints, especially in jewel-toned colors, such as ruby and emerald green, is highly recommended as they enhance the brightness and boldness of the tone. These paints are shiny and light-reflecting, giving surfaces a smooth and liquid-like appearance.
When looking at a furniture piece painted in high-gloss paint:
· Closely examine the surface to make sure its smooth. Due to its light-reflective nature, the paint will magnify even the smallest imperfections which will dull its shine.
· In order to achieve the desired results, the furniture's surface and the primer have to be sanded before being painted. So, it's important to check that this step of the process has been done properly.


2. Black Is Back
It's the return of black, and it's no surprise. It can be easily paired with other colors. So, expect to see furniture made out of wood, metal, and textiles, such as wool, linen, and velvet, in black.
For most of these materials, inspect them in the same way you would if they were in another color:
· With velvet, check to see it has been treated with stain repellents, so it's easier to clean up any spills.
· Speaking of wood, oxidized oak (which is a blackened variety of white oak) is expected to be a major trend in 2019:o
With oxidized oak, be wary of uneven coloring as it can occur when the process hasn't been done properly. Use proper lighting to look for patches of color.

Another issue to look for is solids on the surface. Sometimes, the texture of the wood's surface can change due to problems with the liquid mixes used.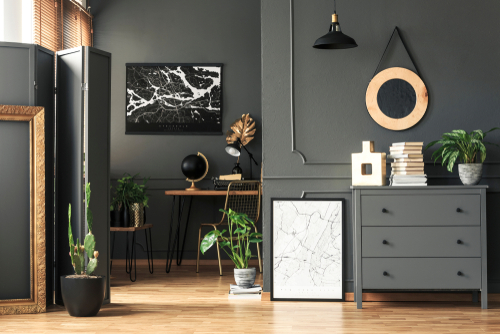 3. Upholstery
Aiming to bring luxury into their abodes, consumers will increasingly be looking at using upholstery in their furniture. It is relatively easy to create chic furniture with a wide variety of textiles, ranging from velvet to leather.
While certain aspects, such as comfort, are easy to assess, there are other things, such as the construction of the item, which are harder to determine. That's why the first step is to get a catalog or a list of materials (also known as a Bill of Materials (BOM)) from the manufacturer to determine what materials were used to build the furniture.
The frame is an essential part of furniture:
· If it's made of wood, the pieces should be joined by wooden pegs called dowels. Check that the dowels are firmly placed into holes which have been drilled into the ends of pieces of the frame:
One side of a dowel is inserted into one hole in a piece and the other side is inserted into the corresponding hole in another piece.
· Corner blocks, which are pieces of material used to prevent the corners from being damaged, should be glued and screwed into place. Usually, the kiln-dried hardwoods are the best type of wood for frames.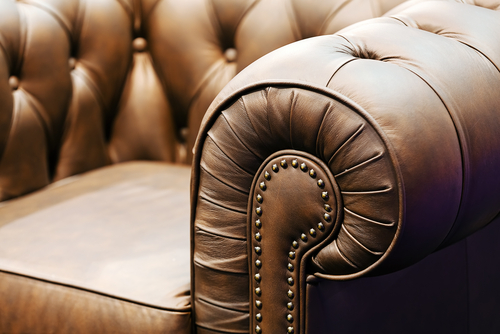 Springs and padding are an important of part of the construction:
· Hand tying coil springs are great for chairs and couches. To achieve maximum firmness, check that the springs are tied to each other or the frame with twine in eight different directions.
· As cushion fillers, good choices are springs, down feather, and similar synthetic materials.
· However, avoid shredded foam as it doesn't retain the shape and can allow the seams to move.
· Lastly, check that a layer of polyester fiberfill or a similar material is wrapped around the foam or springs to soften the edges and enhance usage.

When inspecting the fabric, check to see if it's tightly woven:
· One quantitative way of inspection is to find out the thread count, which is the number of threads per square inch. The higher the thread count, the better.
· It's also better if patterns are woven into the fabric instead of being printed on it.

With printed patterns, there's a risk of the print coming off the fabric when it has rubbed against something else:
· To check if the print is already coming off, use a cloth to lightly rub against it.
· If the fabric has patterns and stripes, the design should be aligned from the base at the front until the base at the back. The piece should appear to be draped by one piece of fabric instead of multiple pieces of the same fabric. The patterns and stripes should also be centered and match at the seams.

Lastly, pilling is a common problem with fabrics:
· Rub an eraser against the fabric to confirm there are no loose bits of fabric. Before releasing upholstered furniture for sale, manufacturers should treat them with stain protectors to protect the fabric from dirt.

And make sure to check the trims — an essential inspection step for upholstered furniture:
· The fabric should be tightly fitted around the frame and padding of the piece.
· Seams and welts, which are fabric-covered cords that run along the seams, should be straight and clean. There should be no loose threads or curved seams.
Finally, zippers on cushions should be placed at the back.