1. EQMS adoption
Enterprise Quality Management Software, or EQMS for short, is a software which manages content and business processes for quality and compliance across the value chain. More companies are investing in this type of software to improve their operations and in turn, the quality of their products.
An EQMS helps to improve quality through the following:
Standardization of processes, metrics, and expectations
Integration of a quality system running from suppliers to end users
Incorporates customers' opinions
Provides data transparency
Promotes collaboration and partnership through data sharing via one source

2. Increased Leveraging of the Internet of Things (IoT)

The Internet of Things (IoT) is the interconnection of devices within an internet infrastructure. The interconnectivity between the devices leads to accurate, real-time information which helps manufacturers make informed strategic decisions. Many companies are now using IoT to reduce costs, increase efficiency, improve safety, meet compliance requirements, and drive product innovation. All these developments are expected to result in better product quality.
Spending on IoT technologies, applications, and software is projected to reach $267B by 2020. In addition, approximately a third of production and non-production processes and equipment are using smart devices.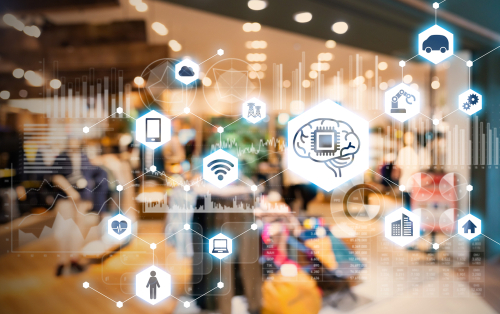 3. Blockchain
Although blockchain is often associated with Bitcoin, manufacturers are looking to utilize its security features for quality improvement. With blockchain, a permanent ledger of records is kept from the beginning of a process to its end. The records are in different places, making it nearly impossible for them to be edited or, more importantly, falsified. The existence of these records helps manufacturers quickly and efficiently track problems, especially in the event of a recall.

4. Increase in use of AI (artificial intelligence) and ML (machine learning)

Manufacturers are increasingly turning to AI and ML to improve quality through automation due to their self-learning and decision-making capabilities. Convolutional neural networks (CNN) can be utilized for quality control, because they can automatically learn to quickly discern good and bad parts. As a result, valuable time is saved, while errors and downtime decrease. Over time, AI and ML can analyze manufacturing process data to gain new insights into the process which will lead to higher levels of efficiency and in-service performance. They can also predict changes in production quality. Overall, this growth will lead to greater quality testing and production.


5. 3D printing
Companies are purchasing 3D printers to give them full control over the entire product development process. They will have more control and time to test their products before they go into production. As a result, this leads to an improvement in production quality. Due to the faster turnover time, manufacturers are also able to test products more quickly than before.


6. Sensors in machinery
Manufacturers will be using sensors in their machinery to monitor where maintenance is required. By ensuring the machines are in good condition, manufacturers are maintaining high levels of production quality. Faulty machinery can cause a loss of productivity due to downtime, which in turn can create production quality problems when dealing with production backlogs. With predictive maintenance technologies, manufacturers can foresee and tackle problems before they occur.

7. VR and AR
Augmented reality and virtual reality are being used to help with quality during the product design stage. As VR software can smoothly interface with computer-aided designs, product developers can use it to make any adjustments before the modelling and production stages.
AR and VR are also reducing inspection time and helping to detect faults. AR devices, such as goggles and electronic glasses, are being used to improve workers' performance by feeding real-time information. AR can also be used to quickly and effectively train employees to reduce mistakes made during production.


8. ERP Systems
SMEs are progressively using enterprise resource planning (ERP) systems to streamline their processes and improve data visibility. ERP systems provide a safe, centralized data storage system from which information can be created and shared through common procedures, assuring data integrity. The combination of the collection of secure data and the collaboration of all parties provides means to improve quality.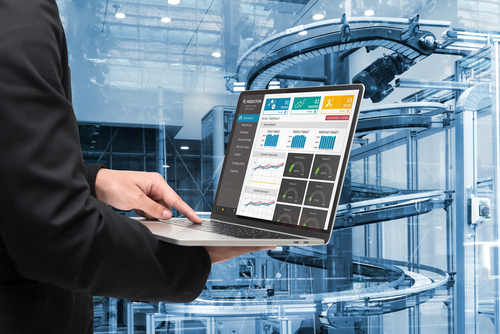 9.Big Data Analysis
IoT has allowed companies to collect information from numerous sources. The combination of data collection and improved cloud computing has now permitted the utilization of big data. Manufacturers can analyze this data to help them better understand their business. With this analysis, they can make quality improvements and resolve problems before they happen.

10.Digital Twins Technology
Digital Twins is an emerging technology which is becoming increasingly important in the m anufacturing. A Digital Twin is a virtual replica of a physical object, process, or product with real-time updates. A digital twin can be a machine or even an entire production line. With Digital Twin technology, engineers can run simulations and machine learning technologies can do various tasks, such as forecast breakdowns, plan maintenance schedules, and improve Overall Equipment Effectiveness (OEE), of which quality is a key component.
Understanding these trends can give manufacturers and vendors the edge needed to remain competitive. Collaboration, increased data transparency, machinery, and security will feature prominently in this year's trends.