In today's competitive global market, ensuring the quality of your apparel and garment products are crucial for customer satisfaction and brand reputation. One essential aspect of maintaining product quality is product inspection. In this beginner's guide, we will walk you through the process of garment inspection, its importance, and how InSpec by Bureau Veritas can provide a seamless online solution for booking inspection services.
Importance of Apparel and Garment Inspection
According to our recent study, the averaged inspection failure rate for garment products stands at 18%. This is significantly higher than the failure rate of other consumer product categories such as toys and stationery, which have an averaged rate of only 5-7%. However, it is worth noting that these rates can fluctuate due to due to factors including the complexity of the garment products, the capability of the manufacturers, and other variables.
Product inspection for garments and apparel products is vital for brands and retailers to protect themselves against consequences caused by quality issues. It helps
Maintaining the quality of your garment products and protecting your brand's reputation
Ensuring regulatory compliance
Reducing the risk of negative reviews
Reducing the cost of product failure and customer returns which protects your profitability – especially for apparel products that have a high customer return rates

Types of product Inspections in the Apparel and Garment Industry
There are several types of inspections used in the apparel and garment industry to ensure product quality at various stages of the production process.
To go one step further and learn about choosing the right inspection service(s) for your product, please visit this guide. 

Initial Production Check
An initial production check is conducted at the start of the manufacturing process to verify the quality of raw materials, components, and initial production samples. This inspection helps identify any potential issues early on and prevents costly delays or rework. InSpec by BV offers initial production checks to ensure a smooth start to your production process.
During Production Check
A during production check (DUPRO) is carried out while the products are being manufactured. This inspection helps monitor the production process, ensuring that the products meet the required quality standards and specifications. InSpec by BV's during production check services can help you maintain consistent quality throughout the production process.
Pre-Shipment Inspection
A pre-shipment inspection is conducted when production is completed and 80% of the goods are packed. This inspection ensures that the finished products meet your specifications and quality requirements before shipping. InSpec by BV's pre-shipment inspection services can provide you with the confidence you need to ship your products to customers.
Full Inspection
A full inspection is a comprehensive quality control process that covers 100% of your finished products. This inspection is particularly popular in China due to its extensive manufacturing industry. InSpec by BV also allows you to book Full Inspection services to ensure that your products meet the highest quality standards.
For example, high-value garment items like wedding gowns are normally inspected fully and one by one. 
4-Point Inspection
The 4-point system is a standardized method for fabric inspection. It is used in the apparel and textile industry to evaluate the quality of fabric (raw material) and is the most commonly used fabric inspection system in the industry. Visit our blog post to learn more.
The Apparel and Garment Inspection Process
The inspection process for garments and apparel products typically involves the following steps:

Preparation
Before the inspection, you should provide the inspection service provider with detailed product specifications, including size charts, material requirements, and any specific quality standards that need to be followed. This information will help the inspectors understand your expectations and prepare for the inspection.
Secondly, you should also decide on the AQL (Acceptable Quality Limit) for the inspection.
By understanding AQL, you can set realistic expectations for your inspection process and determine the appropriate level of quality control for your products. In the garment sector, the majority of acceptance decisions for the shipments are based on AQL sampling, unless you want to conduct a full inspection. If you are new to AQL, please feel free to read our guide here.
Quantity and packaging check
Ensuring packaging is an important step to minimize the risk of product damage that may cause during logistics before reaching customers.
Here is what we are going to inspect:
•    Packing condition (e.g. carton construction, crushed or damaged cartons)
•    Shipping marks, side marks, and carton labeling
•    Packing material & Packing method
•    Packing size
•    Carton packing assortment and packing quantity accuracy
•    Inner Packing & Printing, Labeling
•    Retail Packaging dimensions, printing, and labeling
•    Garment folding method
Product conformity
Product conformity check including:
Style characteristic (style, pattern/embroidery, stitch types, sewing thread color and stitch density color, and hand feel)
Color shading against approved sample/swatch/shade bands
Textile (fabric, leather, accessory, packing material)
Labeling and hangtag (content and position)
Safety regulation and acts
On-site test
On-site test includes:
Bar Code Verification 
Carton Dimension and Weight Measurement 
Carton Quantity and Assortment Checking 
Fabric weight 
Metal Detection (For 0-3 Years old baby product only) 
Ease of Peeling off Temporary Label Check 
Fastener Reliability Test 
Stuffing Material Screening 
Minimum Stretched Neck Opening for Pullover Garment
Sweater Weight Measurement
Visual Inspection
During the visual inspection, inspectors examine the products for any obvious defects or inconsistencies in appearance, such as loose threads, poor stitching, uneven seams, and incorrect colors. They also check for proper labeling, including care instructions and brand logos.
Measurement Checks
Inspectors perform measurement checks to ensure that the products meet the specified sizing requirements. They measure various dimensions of the garments, such as length, width, and sleeve length, and compare them to the provided size charts. Any significant deviations from the size specifications are considered defects.
Every apparel inspection is conducted by our trained inspectors and with our inspection protocols. With our decades of expertise in apparel quality control management and experience in assessing millions of products every year, you can rely on us to avoid pitfalls of quality issues before your products reach your customers.
Our study also reveals that, on average, measurement and workmanship contribute equally to the failure rate of garment products. Thus, indicating their substantial role in product quality.
However, for some brands and retailers, measurement defects sometimes surpass those of workmanship. This could be attributed to different factors. For example, 
Complexity of measurement: Garment manufacturing involves a myriad of intricate measurements. Even slight deviations from the defined specification can lead to significant fit issues, thereby making the garment unsellable. This inherent complexity tends to increase the likelihood of measurement errors in comparison to workmanship defects.
Quality control procedures: These protocols might not always be stringent or thorough enough to catch all measurement discrepancies, visual workmanship defects are generally easier to spot and correct. The measurement errors can sometimes lag behind, causing them to surpass workmanship issues in some instances.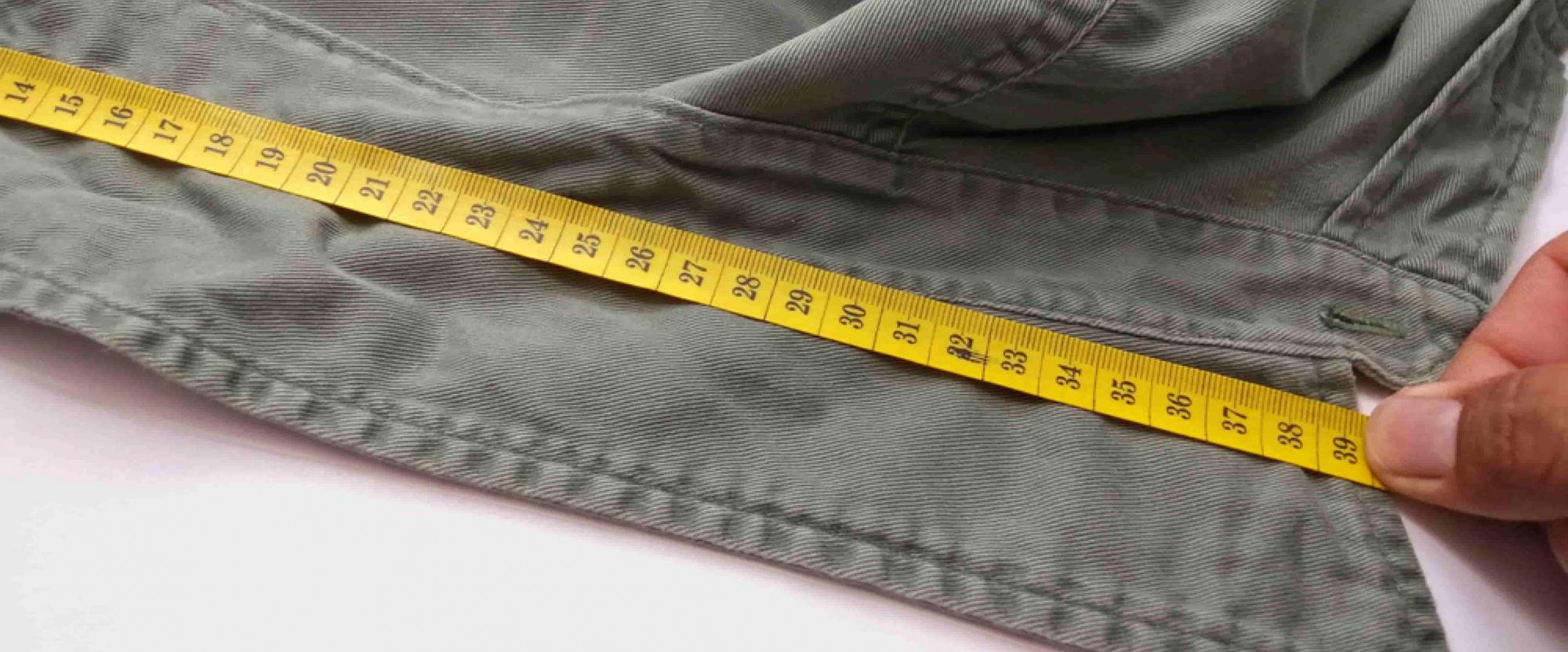 Bureau Veritas as your Inspection Service Provider
Selecting the right inspection service provider is crucial to the quality of your garment products are met before shipping to your customer. 
Here's how InSpec by Bureau Veritas can support:
InSpec by BV is backed by Bureau Veritas, a leading global testing, inspection, and certification company with a strong reputation for quality and reliability.
Our team ensures your inspection is a success and will review your inspection report with you.
InSpec by BV offers a comprehensive range of inspection services tailored to the apparel and garment industry, ensuring that your products meet the highest quality standards.
InSpec by BV is an online platform that allows you to quickly and easily book inspection services, making it a convenient and efficient solution for managing your product inspections. You can review the inspection results and leverage them for continuous improvement.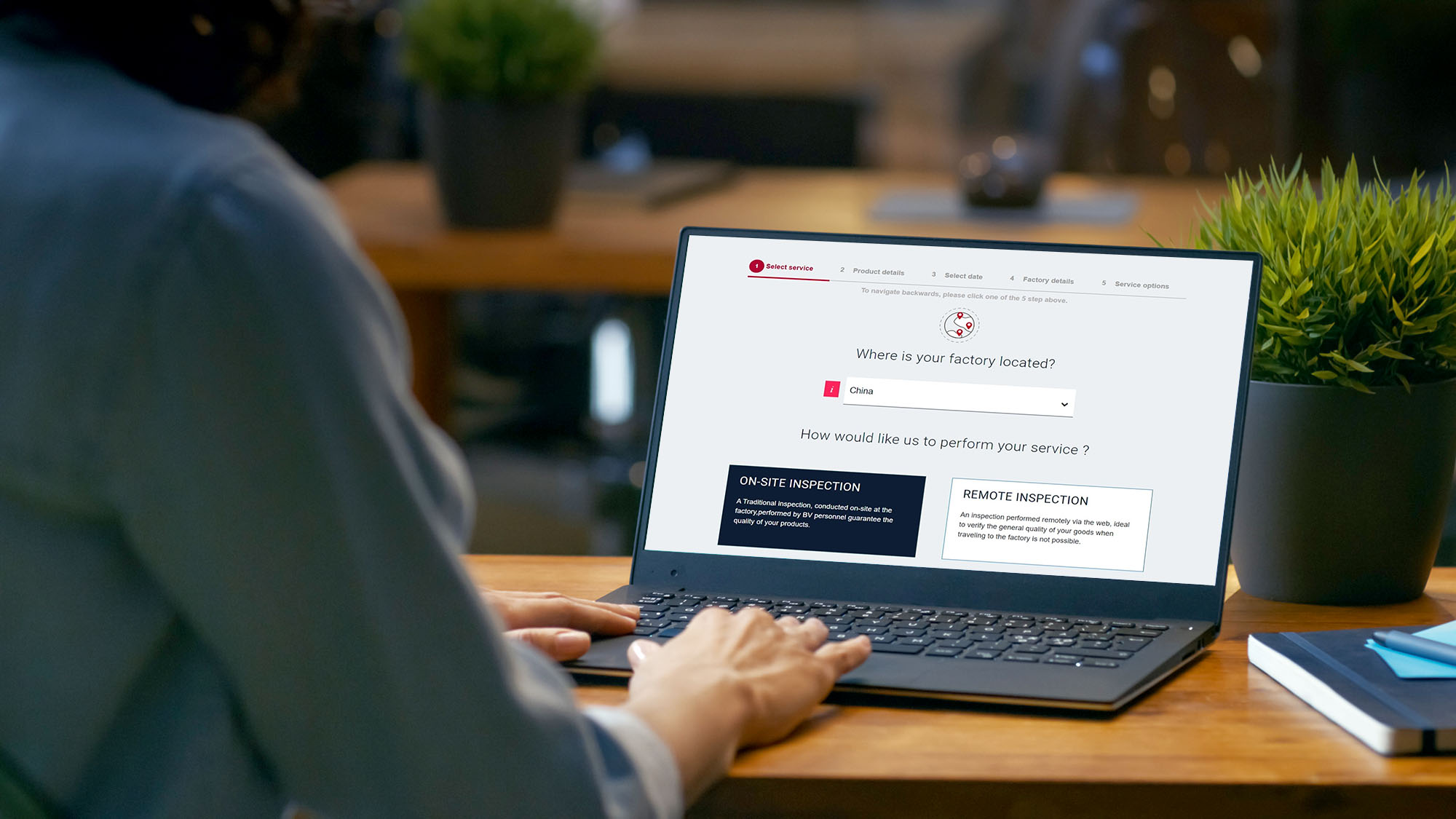 Booking Inspection Services Online with Ease
InSpec by BV provides a seamless online solution for booking inspection services. The platform allows you to select the type of inspection you need, provide your product specifications, and schedule the inspection at a convenient time. With InSpec by BV's online booking, managing your product inspections has never been easier.

Conclusion
Product inspection is a vital component of maintaining quality in the apparel and garment industry. By understanding the different types of inspections, the inspection process, and the importance of AQL, you can take control of your product quality and protect your brand's reputation. InSpec by Bureau Veritas offers comprehensive inspection services and an easy-to-use online booking platform, ensuring that you have the support you need to deliver high-quality apparel and garments products to your customers.